Happy Monday morning!
It's been a while since we've started a week with so much news to cover.
The past few days have taken us back to the political era of the previous administration amid political scandals, economic crises, and troubling allegations against Facebook.
From the fallout from Facebook's lack of transparency to the electricity crisis in Puerto Rico, here's the news you need to know before starting the week.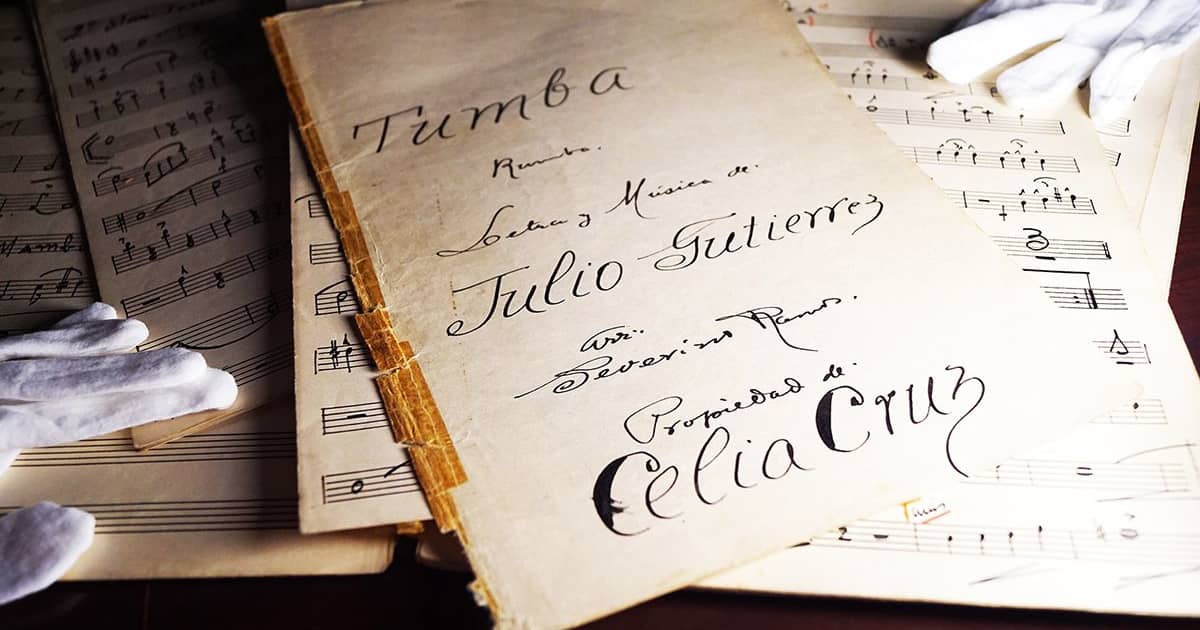 Celia Cruz's sheet music comes to Florida International University
As reported by Billboard, Florida International University has received the Celia Cruz Sheet Music Collection, which includes 230 long- and short-playing scores belonging to the iconic Cuban singer. Celia Cruz Entertainment, which manages the late singer's material and intellectual property, donated the collection to the university on behalf of the Celia Cruz Foundation.
Carlos Vives to make his Disney debut
Disney+ announced filming for "El club de Los Graves," its new original series from Disney+ Original Productions starring renowned Colombian musician Carlos Vives and produced entirely in Latin America by TeleColombia. Those who have been loyal followers of Vives know that he once graced audiences with his acting in telenovelas way back when. With a strong musical imprint, the new production features original songs composed by Vives as well. Along with a talented cast of young actors and actresses, narrates the adventures of an eccentric music teacher and a group of students at a traditional high school specializing in music education. "El Club de Los Graves" is coming to Disney+ in 2022.
UnidosUS breaks ties with Facebook
UnidosUS, the nation's largest Latino advocacy and civil rights organization, has severed ties with Facebook. The organization decided after a former employee of the social networking company leaked thousands of internal documents showing that Facebook executives were aware of the negative impacts its platforms have on certain users.
Cine+Más SF announces the 13th annual San Francisco Latino Film Festival
Cine+Mas SF presents the 13th San Francisco Latino Film Festival (SFLFF) as a hybrid online and in-person festival at the Roxie Theater from October 1-17, 2021.
As explained by Yahoo, the SFLFF program includes award-winning and critically acclaimed documentaries, narratives, features, and shorts from across the Americas, the United States, Spain, and Portugal. A total of 108 films representing 22 countries. Online filmmaker forums and virtual Q&A sessions will offer moviegoers some additional opportunities to hear from the creators themselves.
Puerto Rico power company under pressure over blackouts
House Democrats demanded information from Puerto Rico's electric company, LUMA, following last June's blackouts that affected 800,000 Puerto Ricans.
Rep. Raúl Grijalva (D-Ariz.), chairman of the Natural Resources Committee, and Rep. Katie Porter (D-Calif.), chairwoman of its Oversight and Investigations subcommittee, sent a letter Friday to the president of LUMA Energy demanding that the company turn over multiple documents by Oct. 22.
The letter says LUMA has been raising rates despite saying it would not for three years and claims it does not have enough employees or experienced employees.