OH-MAI-GAH. This year has been quite the ride, but at least RBD is walking with us through it. From their reunion to having them go on a multi-city tour, the hearts of RBD lovers have been pleasantly filled with so much happiness.  
Now, Barbie has launched a set of five dolls that encapsulate the essence of the beloved band, capturing the essence of their distinct personalities and styles. This collection, arriving almost two decades after the band's premiere, is a treat for diehard fans of this musical sensation.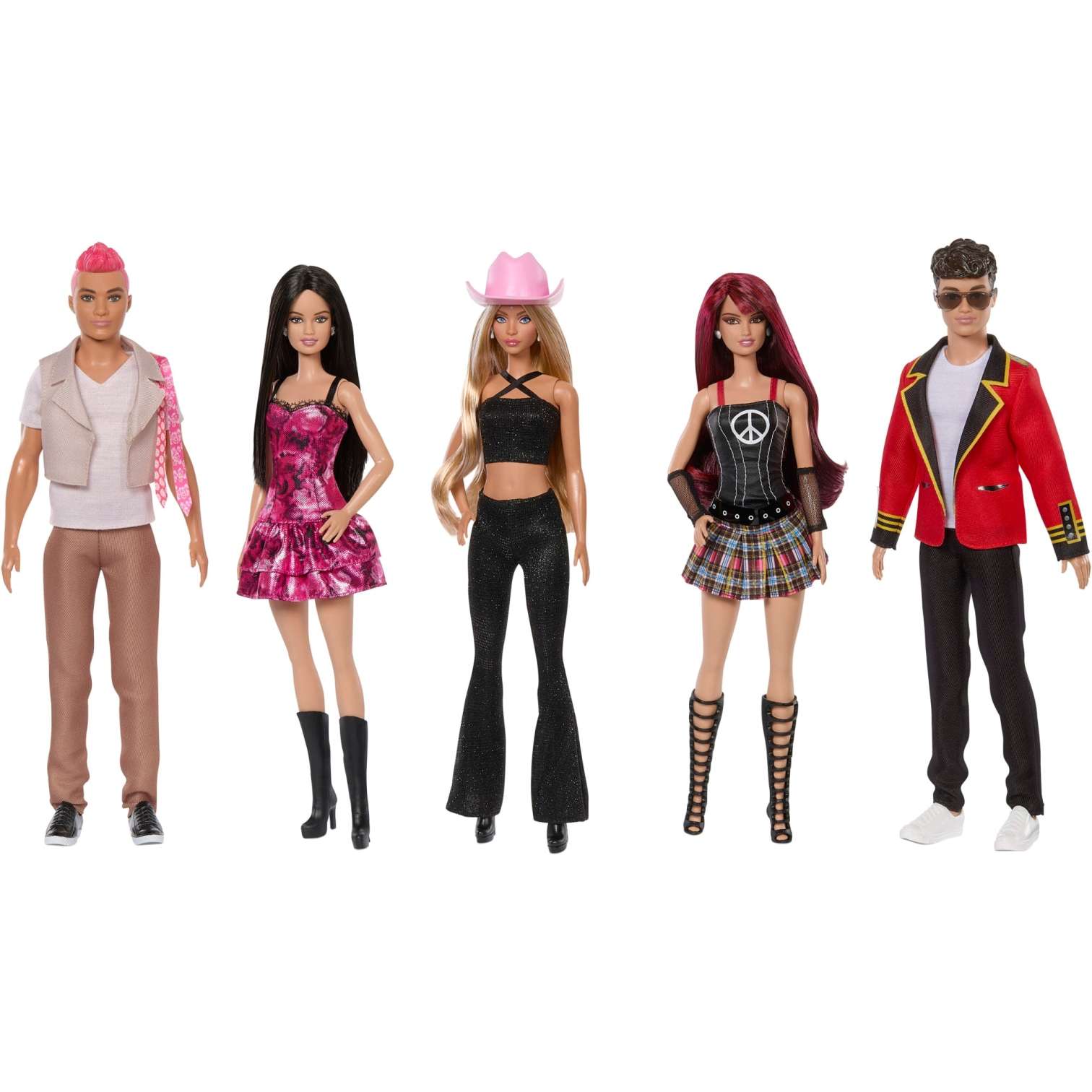 The ensemble of dolls showcases the band's members – Roberta, Mia, Lupita, Diego, and Giovanni – all poised and ready to steal the spotlight. Each doll is decked out in outfits that resonate with their individual flair, reflecting the fashion trends that made them stand out during their magical era. 
From chic outfits to trendy accessories, these dolls epitomize the essence of RBD. Mia's iconic pink cowboy hat, Diego's stylish sunglasses, and Roberta's sheer arm sleeves are just a few highlights that echo the distinct fashion statements of these pop sensations. 
Designed for both kids and collectors (*cough* millennials *cough), these dolls offer an opportunity to relive cherished performances and create dazzling concert displays. They serve as a delightful tribute to the band's remarkable journey, enabling fans to reminisce about their favorite RBD moments while also appealing to collectors seeking a piece of music and pop culture history. 
I guess RBD is really salvándonos del olvido.  
RBD Barbie Collection Is Great For the Holidays
The Barbie RBD doll collection comes as a perfect gift idea, particularly for fans and collectors ready to commemorate the band's revival. This exclusive set not only encapsulates the essence of the iconic band but also signifies the enduring legacy and cultural impact of RBD's music and Rebelde telenovela. After all, what Latino/e household doesn't know about this movement?  
Please note that while these dolls cannot stand alone, they encapsulate the spirit of RBD's magic. Colors and decorations may vary, but the essence of these beloved pop stars remains vibrant and captivating, providing fans with an exciting opportunity to own a piece of RBD's history. 
Alexa, please play "Tras de Mí," because we are all going have fun while shopping this holiday season! 
For Image credit or remove please email for immediate removal - info@belatina.com