Beyoncé Giselle Knowles-Carter is undoubtedly a Taaffeite, one of the rarest gems in the world. She is so unique that what is truly rare is to find someone that doesn't like her. Her existence is one of those unexplained phenomena that make us feel lucky to have her with us, be alive in her era and witness her greatness.
Born and raised in Houston, Texas, in a day like today, September 4, 1981, Beyoncé grew up to become the greatest performer of modern history. She is so talented and charismatic that I dare to say she is superhuman, prodigious, a master. 
To celebrate her life, and as a token of appreciation, I enlisted multiple reasons why the world loves Queen Bey. I'm not sure if there exists a word more meaningful than thank you, but while I find out or come up with one word myself, let's say THANK YOU to Beyoncé for sharing her talent with humanity. Happy 38th birthday! 
10 Reasons Why We Love Beyoncé
She is Unapologetic
When we listen and analyze songs like "Formation" and "Diva" with immediately notice that Beyoncé has been living a lifestyle free of shame, embracing her power, reclaiming what belongs to her and letting women around the world know that is okay to be bold and fierce. It's perfectly fine to love every inch of yourself. Beyoncé won't dim her light to match other people's darkness, she always will be unapologetically bright and we all should do the same. 
Bey is a Proud Feminist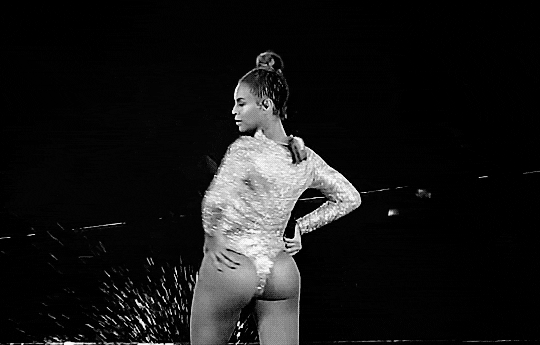 Beyoncé introduced feminism to pop culture. Sampling Nigerian writer Chimamanda Ngozi Adichie's speech about feminism on her track "Flawless", the singer reminded us that women's rights are human rights. 
Queen of Discretion
Daphne A. Brooks, a Yale professor said Bey managed the "hyper-visibility and inaccessibility simultaneously." She hasn't given an interview since 2015 and according to her publicist, Yvette Noel-Schure, the main reason is because Beyoncé speaks through her music. She makes sure that everything we know is because she wants us to know. 
She is a Cultured Woman
When the singer releases a new music video she gives the audience a full history class. From authentic African dance moves to a tour in one of the most incredible art collections in exhibition. 
 She Promotes the Welfare of Others
Beyoncé founded #BeyGOOD, a philanthropic initiative that raises funds and awareness for girls and women around the world. In 2012 she donated the proceeds from her song "I Was Here" to World Humanitarian Day efforts and in 2017 she joined Colombian reggaeton singer J Balvin in a "Mi Gente" remix to help all the victims affected by the earthquakes in Mexico and the hurricanes in Puerto Rico and Houston. 
Beyoncé Constantly Reminds the World that Black Lives Matter
The singer and media mogul is a key figure in the whole movement. With so many followers from around the world, whatever she does, say or sing serves a platform to celebrate black culture, people of color and condemn police brutality against black Americans. 
She is Family Oriented
There's no doubt our Queen will protect her family and marriage to all costs. For the birthday girl, her mom, Tina Knowles-Lawson, and her grandmother, Agnéz Deréon, are her treasures and inspiration. To Beyoncé, her sister Solange is her best friend, her kids Blue Ivy, Rumi and Sir Carter the most sacred creatures on earth and her husband, rapper Jay Z, despite being held accountable for his alleged infidelities, in her eyes, he is the person that is worth trying one more time.
Her Music Never Gets Old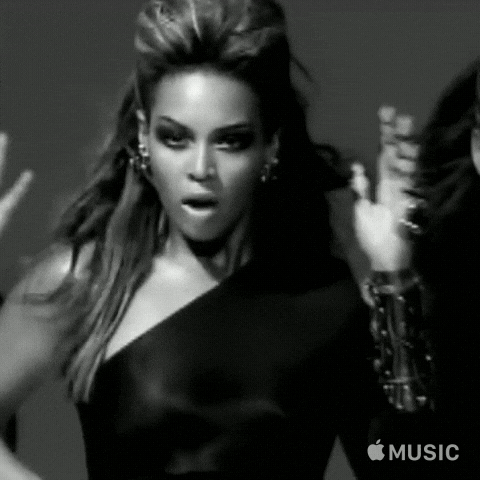 From inspiring girl anthems like "Independent Women," "If I Were a Boy,"  "Single Ladies (Put a Ring on It)," "Brown Skin Girls" and "Irreplaceable" from her album B'Day, to iconic songs about betrayals and heartbreaks like "Broken-Hearted Girl" and my personal favorite "Resentment," Mrs. Carter's music is transcendental, genuine and packed with emotions. 
She is the Queen of Entertaining
Queen Bey knows how to put on a show, and that's unquestionable. Enjoying Beyoncé on stage is a privilege and should be on everyone's bucket list because with her electrifying presence she can leave you perplexed. There is a connection between the songstress and the audience regardless of whether she sings to love, to the lack of love or self-love. 
She Supports Other Female Artists
https://www.instagram.com/p/B17Je1DB6PJ/
The "Naughty Girl" singer has a long list of unforgettable collaborations. Loyal to her music style she has collaborated with other powerhouse females of the industry like the 2006 song "Beautiful Liar," a sexy jam featuring Colombian superstar Shakira. Longtime friends Nicky Minaj and Beyoncé spit confidence in their song "Feeling Myself," the duo performed the hit during the TIDAL X: 1020 show. Missy Elliott, Alicia Keys, and Lady Gaga also has collaborated with Sasha Fierce – Beyoncé's sexy alter ego.
Besides all these amazing singers, Miss Knowles-It-All featured actress Zendaya in the visual album of Lemonade, Tennis player Serena Williams made a cameo dancing alongside Bey in her "Sorry" music video. The beautiful and talented sisters, Chloe and Halle Bailey also made cameo appearances in Lemonade to later serve as Beyoncé's opening act for the European leg of The Formation World Tour. For de "Yonce" music video, supermodels Joan Smalls, Chanel Iman, and Jourdan Dunn appeared lip-syncing the lyrics. 
Clearly there is so much more to admire from our Queen, so let's continue the conversation on social media. 
For Image credit or remove please email for immediate removal - info@belatina.com