Although the National Alopecia Areata Foundation revealed that around 147 million people are suffering from alopecia areata worldwide, particularly, women of color have been complaining for decades about hair loss. Some of these females and femmes share their concerns with their dermatologist, while others fall back on using over-the-counter and homemade products that promise aid in growth. 
According to a report published by Grand View Research, the global alopecia market is expected to reach USD 5.3 billion by 2027, despite only two hair loss products (Rogaine and Propecia) remaining as the only FDA-approved products in this market. Knowing this, it is inevitable to doubt the veracity of all those companies selling pricey biotin vitamins, plant-based oils, and gels and not to question the effectiveness of improving blood circulation and helping to stimulate hair growth. 
In 2017 the FDA (Food and Drug Administration) alerted the public that "multi-vitamins, prenatal vitamins, and dietary supplements marketed for hair, skin, and nail growth can significantly interfere with certain lab tests and cause incorrect test results which may go undetected," while in 2019, the federal agency of the United States Department of Health and Human Services, warned that these supplements containing vitamin B7, or biotin not only contain "levels up to 650 times the recommended daily intake," but they also revealed that no data has shown its efficacy for hair growth. 
Dr. Amy J. McMichael, MD, FAAD, Professor and Chair in the Department of Dermatology at Wake Forest University Health Sciences in Winston-Salem, North Carolina, and Dr. Crystal Aguh, MD, FAAD, a board-certified dermatologist and an Assistant Professor in the Department of Dermatology at Johns Hopkins School of Medicine, explained to BELatina News during the Skin of Color Society's fourth annual "Facing the Future" event, the most common forms of hair loss (alopecia) seen, in black women, and special treatment considerations. 
Central Centrifugal Cicatricial Alopecia (CCCA)
This form of scarring/permanent hair loss has a PAD13-New gene mutation that has been identified in 25 percent of women and is associated with an increased rate of fibroids.
According to Drs. McMichael and Aguh, the medical solution is a standard treatment of steroid injections/creams, while other new options include topical metformin cream. 
Caused by extensions, wigs, weaves, and braids, this is a very common cause of hair loss and presents along the hairline ("edges"). "Traction alopecia is reversible," revealed Dr. Crystal Aguh. "I have patients that ask for other oils besides coconut oil, so they can grow back their hair after wearing tight braids. But unfortunately, by the time they hit my office or Dr. McMichael's office it is really a medical condition." 
The dermatologist said that in this case, the patient is going to require aggressive therapy and it is not going to be something that will improve overnight. "We can get good results with steroid injections and ointments, minoxidil (Rogaine)," said Dr. Aguh. "But some patients will require a hair transplant; that's why it is really important to educate patients, because we don't want to get to that point of needing hair implants. I'd rather you just figure out new hairstyles that will be less damaging so we can catch it early and so that your hair can be able to come back on its own."
This is an autoimmune form of hair loss that typically appears as sudden patches of hair loss that can sometimes be associated with stress. "This is the type of alopecia U.S. Congresswoman Ayanna Pressley has," said Dr. McMichael. "She has been contacted by the National Alopecia Areata Foundation and she is aware that there are treatments available but it is unknown if she is going to take them."
"My twists have become such a synonymous and conflated part of not only my personal identity and how I show up in the world but my political brand. And that's why I think it's important that I'm transparent about this new normal and living with alopecia," said Ayanna Pressley explaining why she decided to open up about her condition. The congresswoman also said that she wanted "to be freed from the secret, and the shame that that secret carries with it," because she is " not here just to occupy space. I'm here to create it." 
As revealed by the expert, the new medical treatments for this hair loss disorder include the use of Janus kinase inhibitors (JAK). Although they suppress the immune system they are the most effective option for widespread hair loss. JAK inhibitors have therapeutic properties for treating inflammatory diseases and hair loss. "The treatment works immediately and in about six months patients with a fast response will be able to recover their hair," said Dr. Aguh.
Also known as hormonal or "pattern" hair loss occurs in at least 50 percent of women by age 50. According to the experts the medical treatment options include minoxidil (Rogaine) while a new treatment option is the use of a dual red light laser, low-level light.
Other procedural treatments like hair transplant or PRP are also available. 
Hair Care Tips
The dermatologists warned that poor hair care, especially among women with tightly curled hair can lead to worsening hair loss; therefore, they shared with BELatina News a few tips to keep your hair healthy. 
Wash and deep condition the hair often, ideally every 1-2 weeks.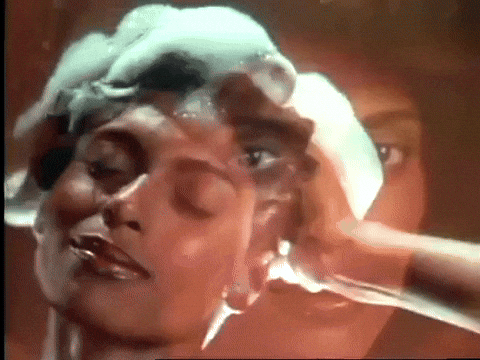 Use products containing glycerin or silicone derivatives for added moisture and softening of the hair.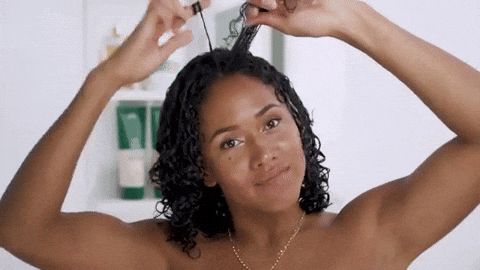 Minimize the use of tight extensions such as braids, weaves, or wigs as this can lead to or worsen hair loss (traction alopecia).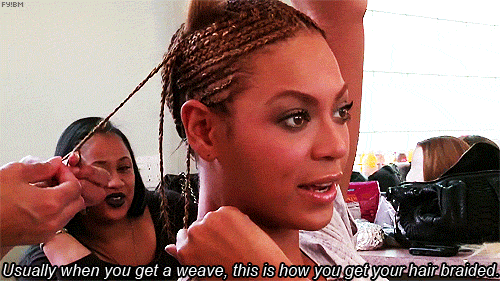 Other lifestyle patterns affecting hair health is "the consumption of tobacco and alcohol, unhealthy and inconsistent food habits, intense stress levels," in addition, the "rising incidences of chronic diseases such as rheumatoid arthritis, cancer, and polycystic ovary syndrome," as reported by the Grand View Research. 
The data also shows that as of this writing, most of the stated treatment modalities are considered cosmetic and remain uncovered under insurance schemes, resulting in major out-of-pocket costs. 
For Image credit or remove please email for immediate removal - info@belatina.com