In the realm of social services, where heartbreak and resilience often intertwine, organizations like Kids In Distress (KID) emerge as beacons of hope, navigating through the darkness to bring light into the lives of vulnerable children and families. As BELatina TV prepares to release a thought-provoking makeover episode featuring one of KID's campuses, we sat down with the founder, Mark Dhooge, to delve into his inspiring journey, the obstacles KID has faced, and the profound impact the organization has made.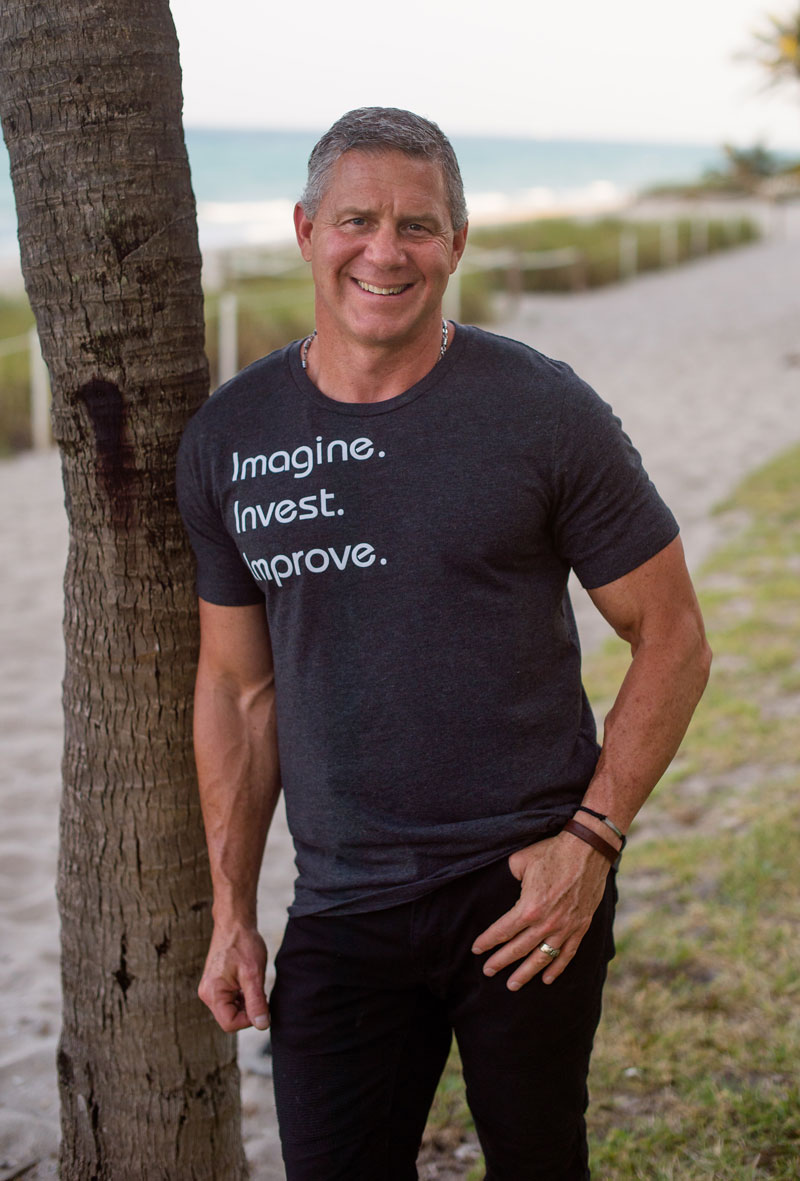 Mark Dhooge, a driving force behind KID for nearly three decades, embarked on his career as a live-in foster parent. Since then, he has risen through the ranks, leading teams and colleagues at every level. Dhooge's unwavering commitment to the children and families they serve has not only shaped the organization but also fostered a supportive and compassionate culture within it. With a steadfast work ethic, a spirit of perseverance, and the unwavering support of his partner Tiffani, Dhooge exemplifies the transformative impact one individual can make.  
Established in 1979, KID has emerged as a resilient and multi-programmatic organization, dedicated to providing a continuum of care for children, families, and early childhood educators. What began as a modest endeavor has now blossomed into a comprehensive entity, offering over 35 essential services to support those in need.  
So, join us as we uncover the realities behind KID's incredible work, revealing a testament to the power of compassion and dedication. Read what Dhooge had to say about his journey with KID and more below.   
What inspired you to start Kids In Distress (KID)? 
When I arrived at KID in 1994, I witnessed the remarkable change in the lives of the children and families impacted by our programs on a daily basis. From submitting claims to ensure access to federal food programs for childcare centers to facilitating life-altering adoptions, every small and monumental achievement ignited my passion. The opportunity to make a tangible difference in the lives of these individuals fueled my determination. The stories of transformation are a constant reminder of the impact we can have on human lives, and that never gets old.  
What has been the most challenging part of keeping the organization going? 
Challenges in our line of work are unfortunately commonplace. We often encounter individuals and families at their most vulnerable, when they have nowhere else to turn. While being invited into their homes during their darkest moments is a privilege, it also places a tremendous responsibility on our shoulders. However, the most significant external influence that poses a challenge is bureaucracy. Policies, programming, and contractual obligations can often create hurdles, especially when they are devised by individuals who have never directly provided care to vulnerable populations. Fear of liability limits our programs and inhibits us from delivering the quality support these children and families deserve.  
How have you overcome some of these challenges? What has been the most effective thing to turn things around? 
All organizations face cyclical ups and downs, and KID is no exception. However, what sets us apart is our organizational culture, which is unparalleled in its supportiveness, servitude, tenacity, and compassion. We have built a foundation of inclusivity and maintain an open-door policy, ensuring that during tough times, we can lean on our extended family—our colleagues and team members—for support and encouragement. Our greatest asset is our people; they can turn any situation around. Their unwavering dedication and heroism in their respective roles have been instrumental in navigating through challenges and emerging stronger.  
Anything else you'd like to share with us?
The current need for foster parents is very significant. Due to recent legislative and state system of care changes, we predict the number of foster care children will increase during the next 18 months.  We hold bi-monthly FAQ nights that provide answers to any questions a prospective foster parent may have – many being answered by our own panel of veteran foster parents.  If someone has even had the slightest interest in becoming a foster parent, I urge them to attend our FAQ nights and learn more.  
If you want to know more or how to be part of the show, please get in touch with BELatina TV's executive producer, Lysa Liemer at lysa@belatina.com.  
For Image credit or remove please email for immediate removal - info@belatina.com